It has been some time since I have had the chance to update my personal blog. But always, around the end of the year, I like to think back on what has happened. The milestones passed and successes won are important to reflect on. Sometimes it seems like everything happens so quickly I do not give the time to celebrate what myself and my team have worked so hard on.
I know that for many people the biggest impact of the year has been Covid-19 and its effects on our personal and professional lives. While I acknowledge that Corona has negatively impacted myself and my team, I want to instead take the time to shed light on the positives of this year instead of the negatives.
PARANOID INTERNET
Erhalte monatlich kostenlose Web3, NFT und Projekt-Insights.
When Corona first hit, my marketing agency, Paranoid Internet, was already looking into podcasts for our incubator projects and testing out new methods of podcast advertising to introduce to our clients. 
Thinking back to my prediction for 2020, The Age of Voice, as it turns out, I couldn't have been more correct.
In the early days of Covid, myself and the team started working on a podcast platform, Age of Voice. Many of the first podcasts were actually created initially by me and included my insights into the current situation. Listen to an Age of Voice Podcast below:
Age of Voice: Google Podcast Link
After the corona, many companies realized that they need an online presence to survive and that they need to have their stores online in order to continue selling their products.
For Paranoid Internet, it gave us a chance to really help with our specialization in building e-commerce websites for our clients. This side of our industry boomed in the past year and we hope to continue the momentum into 2021. Many of our clients received a big push in sales during Black Friday.
Virtual Company Leading
For me, 2020 has been a time of virtual meetings, virtual pitches and essential virtual company leading. The importance here is to always stay agile and pivot to needs.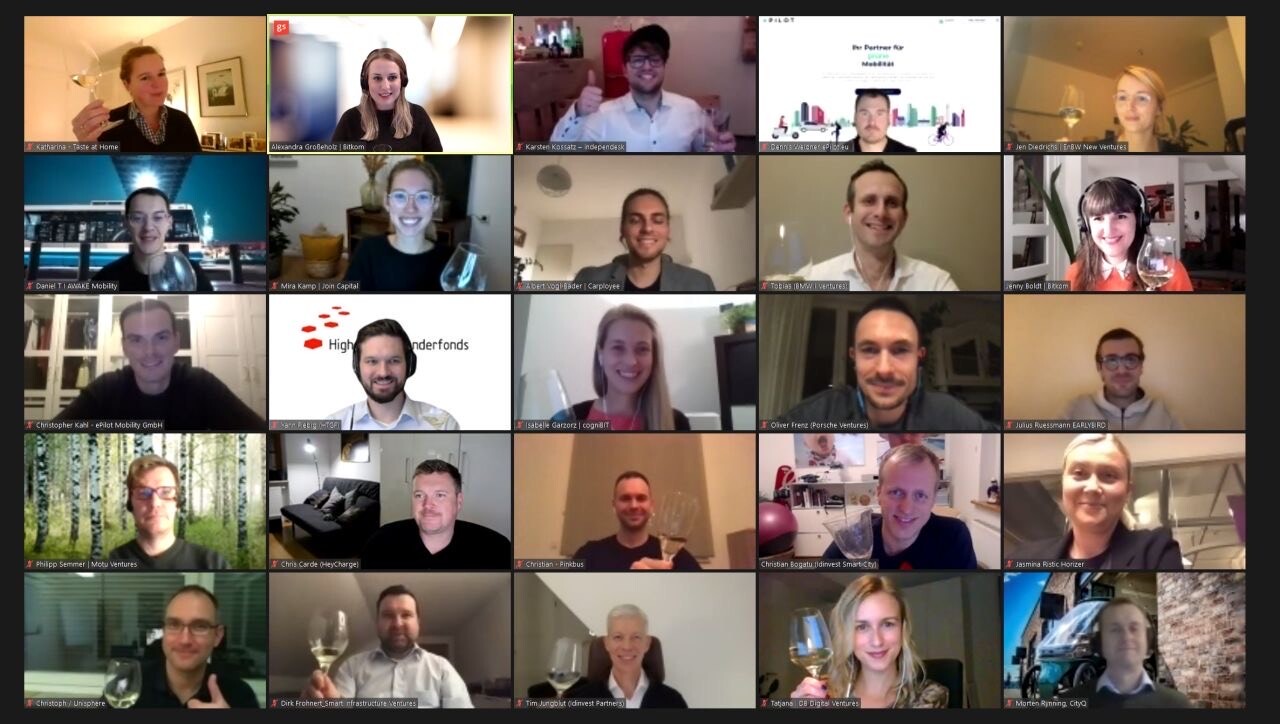 E-PILOT
ePilot, really evolved into a great project within the past year. The team had the opportunity to move into The Drivery. The Drivery is Europe's largest mobility innovation community and marketplace.
The evolution really took shape after myself and ePilot really listened to the needs of the market. We decided to expand ePilot offering into branded vehicles, marketplace, laboratory, insights, marketing, and cities and communities. More info on all of this can be found on the ePilot website here.
CRYPTO / BITCOIN
One of my long time personal interests and passions made a major comeback this year. Following Paypal's decision to allow USA account holders to buy, hold and sell crypto, Bitcoin started a new rally since November 24th. Today, as I am writing this article Bitcoin has reached yet the new all-time high of 23.500$. The questions will be – where is the limit? Does 100.000$ really sound too crazy, in times of money printing machines of governments? Build your own opinion! Lastly, I wanted to invite you all to join and look into Cryptoticker, my crypto-focused news outlet, which also found new highs in terms of reach and readership in 2020. It is never too late to start!
GENERAL

It's all about the TEAM.
Thanks to more than 100 hard workers, which supported all of my companies in 2020.

Dear readers, stay healthy, enjoy Christmas and let's hope for a good start into 2021 together.

Dennis
Erhalte monatlich kostenlose Web3, NFT und Projekt-Insights.