Starting in June there has been some major momentum happening with ePilot. To those new to my blog, ePilot makes it easy for employers to provide eco-friendly mobility services (e-scooters, e-bikes, e-mopeds, e-cars) as an employee benefit. It was just about 1 year ago that the first line of code was published on Github for ePilot. An astounding 89,571 lines of code have been written since as well as many other important milestones.
From making waves in pre corona times at events like Green Tech Festival and Move 2020 to landing Vodafone as the technical infrastructure partner for secured cloud services, the team and I have accomplished a lot. Just in the last month we moved into the Drivery. Inside of Europe's largest mobility innovation community and marketplace we have access to not only the 1,000 square meter space but also the many companies in the ecosystem.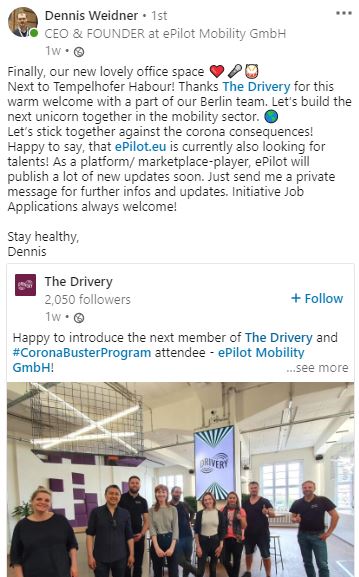 It is my goal to move forward with ePilot with a 100 day sprint placing ePilot's success as my main focus. There are times in a project's development where insight from the CEO is vital. From my many years of startups, projects, and consulting it is important to know when to give 100% of your attention to a project and when you can step back with the support of a team who understands the vision.
Erhalte monatlich kostenlose Web3, NFT und Projekt-Insights.
The next 100 days for ePilot is crucial and I am looking forward to continuing the phone calls, closing deals, business development, scaling, brainstorming sessions and everything else it takes to finish getting this project off the ground.
I want to leave my readers with some helpful information. To keep up with the current events and news within in the electric mobility space I often find myself following some key influencers on LinkedIn. Below I have listed some of my favorite mobility experts.
Augustin Friedel
Intermodality Strategy for Volkswagen Passenger Cars
One of my favorite things about Friedel's post is the posting style. A simple LinkedIn post is jam packed with informational bullet points. The concise approach adds a lot of value to a quick read. I think this brings Friedel ahead of the pack in terms of influencers I enjoy following in the e-Moblity scene.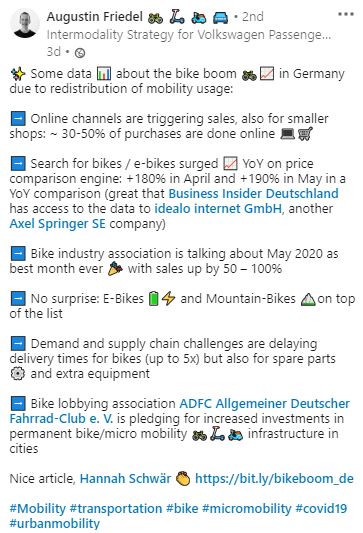 James Carter
James Carter I do not necessarily follow for current events but an insight into whats ahead and to look forward to with electric mobility for the next 20 years. He is a mobility futurist as well as an expert in new mobility.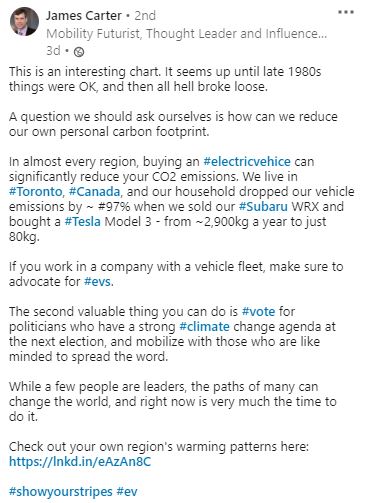 Sebastian Hofer
Podcast Host of Micomobility is the Future of Urban Transport.
Many of my followers know I am very invested in the podcast scene and the use of voice is my favorite medium to consume information.
Innovation Consulting in the area of Micromobility, MaaS and Smart Urban Districts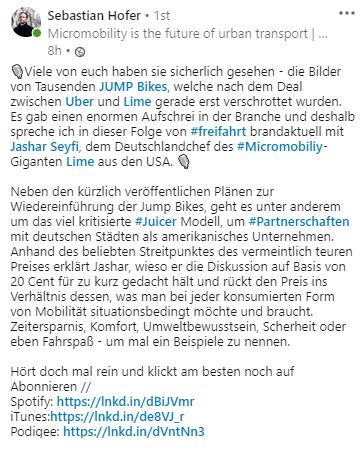 Want to Work for ePilot?
ePilot is scaling fast and I strongly encourage entrepreneurs, marketing experts, design officiants, and all around go-getters to connect with me via Linkedin here.
Erhalte monatlich kostenlose Web3, NFT und Projekt-Insights.